Back to list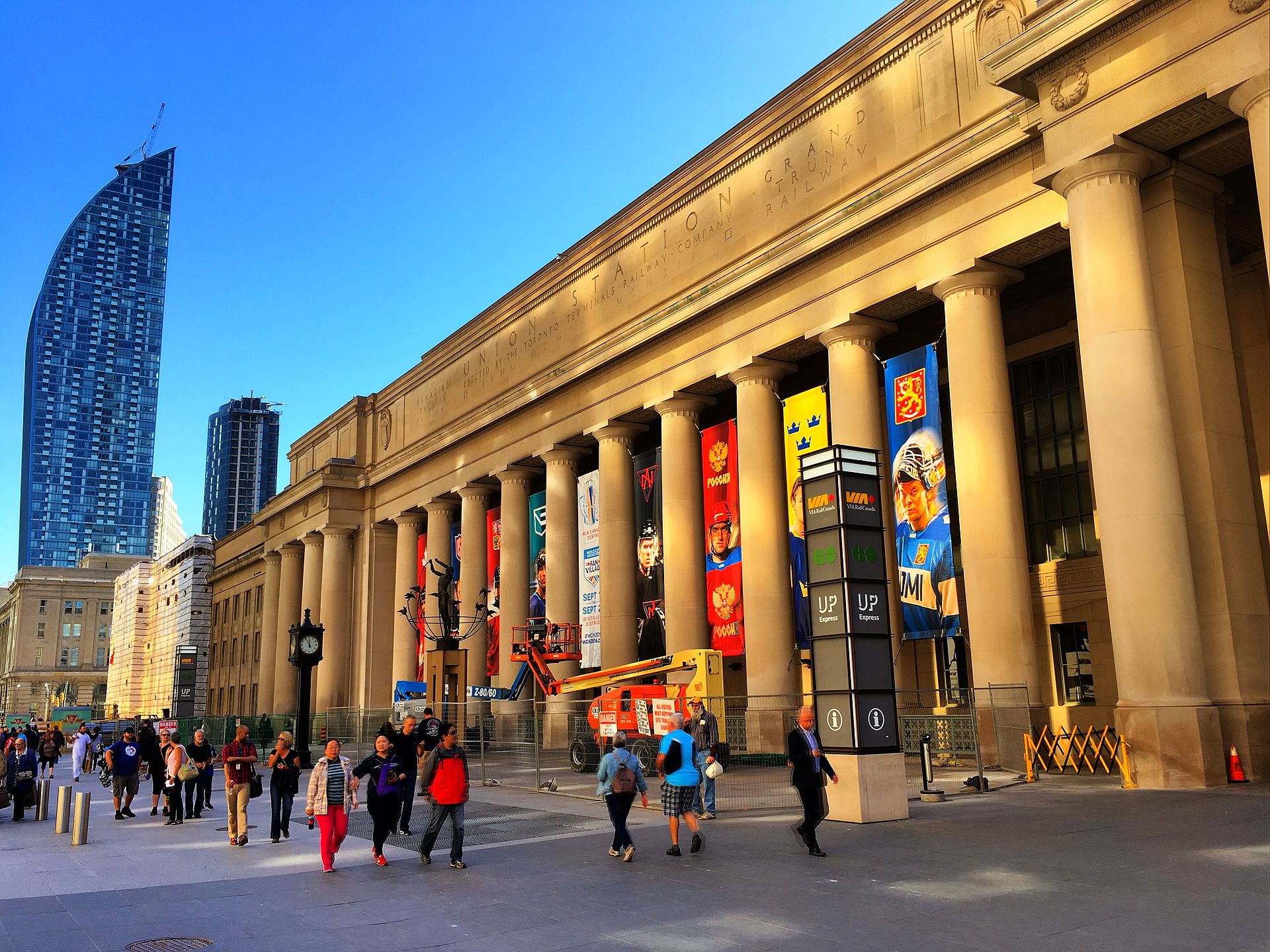 Union Station
Union Station is Canada's busiest, multi-modal passenger transportation hub, a designated national historic site and a significant part of Toronto's history and identity. More than a quarter-million people use Union Station daily. The City is leading Union Station's revitalization with three objectives: to improve the quality and capacity of pedestrian movement, to restore heritage elements and to transform the Station into a major destination for shopping, dining and visiting.
Construction on this iconic landmark began in 1914 amidst a materials shortage during World War I, but the station didn't officially open until 1927. Since then, Union Station has welcomed waves of immigrants to Toronto, survived a major fire, and endured more than 90 years of wear and tear.
In 1975, Parks Canada designated Union Station a National Historic Site because it was, and still is, the country's finest example of a classical beaux-arts railway station. Union Station is the largest of the great urban train stations built during the early 20th century.
Credits: City of Toronto
Developer(s): Canadian Pacific Railway and Grand Trunk Railway
Architect(s): Montreal firm of G.A. Ross and R.H. MacDonald, Hugh Jones of the CPR and John M. Lyle of Toronto
65 Front Street West,
Toronto, ON M5J 1E6,
Canada